AVL749D
AVL749D
AVL749D dual Earhook Headset Microphone is a modern, natural and reliable microphone ideal for activities like sports, live streaming, lectures, etc. The special lightweight construction provides a firm, comfortable fit and the microphone boom can be adjusted for optimum gain with less feedback. Optional connectors and adapters are available, making it compatible with different equipment.
---
Optional connectors

Locking 4 Pin Mini 3 pin XLR (HIROSE)

4-pin with lock screw (MIPRO)

Mini 3 pin XLR

Mini 4 pin XLR
HIROSE G4-CH
Ø3.5 stereo plug with lock screw
Ø3.5 mono plug

Ø3.5 mono lockplug
Ø3.5, 90 mono plug
LEMO 3 pin
Microdot Adapters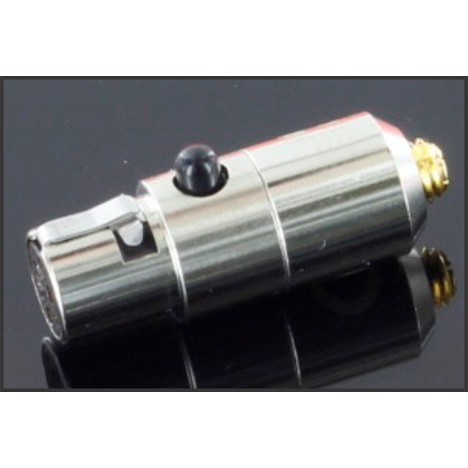 AMD 1 TA3F (AKG)
AMD 2 TA4F (SHURE)
AMD 3 HIROSE 4P (AT)
AMD 4 Ø3.5 ST plug w LS(SENNHEISER)
AMD 5 TA5F (LECTROSONIC)
PHM6201MD Microdot Phantom Power Module to 3P XLR (male)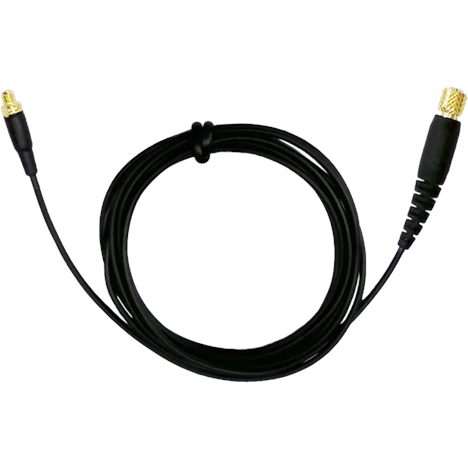 Microdot Extension Cable (MMCX to Microdot) Black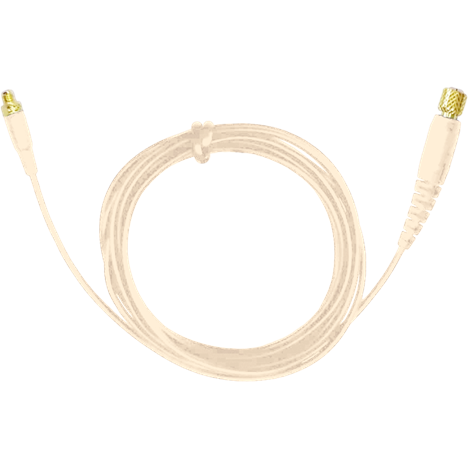 Microdot Extension Cable (MMCX to Microdot) Tan
Features
VERY CLEAN & HIGH RES SOUND.
EXTENDIBLE & ADJUSTABLE HEADBAND.
Super Lightweight design.
High quality voice and sound pick up.
Hands-free operation.
Designed for use on television, theater, stage,surveillance, computers and other applications requiring minimum visibility with hands-free operation.
Flexible mic boom arm for easy mic positioning.
Adjustable and extendible headband to fit any head size.
Detachable connecting cable from headset mic.
Specifications
| | |
| --- | --- |
| Element: | Back Electret Condenser |
| Polar Pattern: | Omnidirectional |
| Frequency Range: | 50Hz ~ 18,000Hz |
| Sensitivity: | -68dB ± 3dB(0dB=1V/μbar @1KHz) |
| Impedance: | 1,000Ω ± 30% @1KHz |
| Max. Input SPL: | 125dB @1KHz |
| S/N Ratio: | 60 dB |
| Operating voltage: | 0.9V ~ 5V DC |
| Test Condition: | RL=2.2K, DC=1.5V |
| Cable: | Ø1.6 x 1.1 M(Cable Exposed Length) |
| Connector: | MMCX Connector gold plated |
| Dimensions: | Ø3.5 (Mic Head) x 240mm (Mic Boom length) |
| Weight, mic boom: | 2 g |
| headset: | 4 g |
| cable: | 6 g (w/o connector) |
Diagrams
Frequency Response
Polar Pattern